Again, I attempted to make this article as respectful to everyone as possible. Although there is discussion between sexuality and gender, please inbox me if there's something I missed, or you felt was out of context, I will be happy to change it.
This maybe should have been part 1, because most of the time once we've scoped our potentials at Glendon and have realized they are god awful we turn to apps. I'm only kidding. Dating at Glendon is not something I have done yet, but many of my good friends and colleagues have. Like anywhere there are always successful relationships that develop and unsuccessful ones, but dating at Glendon is fairly unique to other Universities or campuses across Toronto or even Canada. There are are small Universities, and then there is Glendon. Glendon is the smallest University Campus in the city, with enrollment at approximately 2600 students, which makes the campus homey, class sizes optimal for learning and success, and fantastic for making close friendships.
Dating, as we all know, can be a little bit harder in our quaint but compact community, especially if you're bad for what I call "serial dating". Sometimes, dates are fun with new people, but you either A) notice you're not interested in them fairly quickly, B) really bad for ghosting or C) like to date more than one person at a time while you're in the getting to know them stage, it's super hard in a tight-knit community, because most likely EVERYONE knows what's going on!
Dating Demographics
I'm going to face the facts and let everyone know, that yes the ratio question, is true.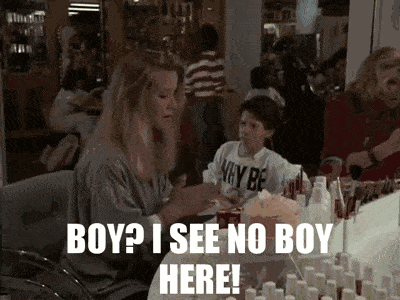 Although being an eambassador I work for student recruitment, I don't know the exact numbers because obviously nobody's sexuality is disclosed, but there are very few heterosexual males who attend Glendon, and the ones that do, well, are some lucky fellas since there are plenty more females. On the other hand, Glendon's LGTBQ+ community is BUMPIN. We have quite a high population of students who identify as LGTBQ+ and such a supportive alliance community that makes dating really easy and comfortable for people who do not identify as heterosexual.
Now that you know some of the campus demographic, some logistics of what it's really like to date at Glendon, for everyone!
The Negatives
You cannot go somewhere at Glendon and not see them, especially in the breezeway. And how many times can you say hey over again to your bae/ SO / fling / whatever you want to call them, before you start ignoring?
They know everyone you talk to, and they probably know where you are right now.
If you go to Pub Night and dance with someone new, you will see them probably the next day. Be prepared to have a "post-makeout conversation starter!" or let it be awkward, let me know how it goes, I'll wait.
Everyone will know about it the next day.
There's no such thing as dating more than one person on campus.
If you are a serial campus dater, everyone will know your history.
If you hit a rough patch, need some space, etc. People will start making assumptions and be prepared for rumours to hit the fan.
The GSCU and relationships don't mix that well, just like any political situation combined with private relationships. There is no need for more tension in that office.
Caf food doesn't really make out to be a great dinner date.
IF Y'ALL BREAK UP – get ready to be friends / acquaintances because a small campus + beef with someone is not going to mix well.
I hope you two have the same political agreements, otherwise… it's a tough world in a liberal arts campus that has its members constantly voicing opinions.
What's ghosting? You'll see them in your 20 student lecture in the morning, or in the halls, or in the Tim's lineup. They know you exist honey there is no hiding. 
The Positives
Now, I didn't mean to scare you, but don't worry, the positives outweigh the negatives! We always save the best for last am I right?
At Glendon, we embrace sexual fluidity and we aim to make everyone feel welcome, comfortable and enjoy their time on campus, which makes it a really secure place for dating!
You'll get the opportunity to see them often, even if you have to spend summers back at home, and if you're from different cities, you get a full 8 months all to each other's arms!
It's such a cool place to expand your knowledge about religions, ethnicities and cultures through dating, as we have your typical multicultural Toronto demographic plus a whole slew of international and exchange students.
You're going to find someone with the same interests in you, since Glendon tends to attract a similar personality of people, and you'll find them of course through lectures, clubs, tutorials, the GAC classes, even in the breezeway. (Notice how the breezeway is a reoccurring theme here).
Glendon's multilingual, so you'll at least 1) Find someone to practice your French with, or 2) Perhaps you're interested in another language, there are several students who study in English, French and another or have a different native language! You'll be fluent soon enough if you get practicing with them!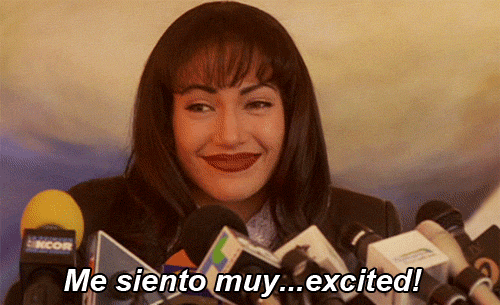 What better person will do a9:30pm caf run for you if you're on res?
GlendonACTUALLY believe it or not, has quite a few date spots. Whether it'd be grabbing a box of timbits and sitting in the rose garden for an afternoon, a study date in Lunik, a walk in the Don Valley walkway, maybe a gym class date like Zumba if you want to get to know each other's silly sides! You can easily walk down Bayview and enjoy some of the adorable restaurants and cafés. Or even imagine your future life after you graduate international studies with a certificate in law & social thought, finish law school at Harvard and start up this bangin' firm in corporate law, and walk down the bridlepath to scope out the real estate you two can scoop up. Or you can check out Drake's new property so you know where to scam for tickets when his new mixtape comes out. (OBVS A JOKE BUT THE BRIDLEPATH IS BEAUTIFUL)
You won't have to search for a formal date, and you'll have someone to take care of youafterwards.
If you get sick anytime, they can bring you to Sunnybrook. Ifthat's not love I don't know what is. (Kate took me once and we waited in emerg for hours so I guess we're dating)
It's SO easy to meet someone, everyone is so friendly and open and whether it's through Frosh or intramurals or they spot you rockin the stage at the LMG (La mode à Glendon) fashion show, whether you're shy or outgoing, you can meet someone as easily as you can make friends here!
You barely have to commute much to see each other, because you're on campus at least 60% of your week.
What better place to take your Wedding photos than the place you both graduated from?!?! Ceeeyute.
A Couple Small Success Stories
I don't know if this is a perk to dating at Glendon, but I'm putting it in its own section, because I want to show you that Glendon success stories DO exist! There are two success stories us Glendonites know well, the first is our Director of Student Affairs David Ip Yam!
"We met at York University, through our involvement in student government. We often say in the University/College world that we hope for our programs and services to foster student engagement. In this case, it literally did!" (ok I know not Glendon but Glendon is York so technically
(ok I know not Glendon but Glendon is York so technically it's Glendon related, but it's adorable, and punny nonetheless!)
In this video, Mary and Lionel tell us all how they met and how their relationship is so strong! There's actually an updated video, which I will also link below, but spoiler alert, they're now engaged! It goes to show how Glendon really represents such a diverse community and brings even the most different (non mom-approving haha) people together.Now that this video has been filmed, they're a little Glendon famous! Definitely give it a watch!  Video Here!
Glendon is an amazing school, it's fun, it's academic, it's tough, it's tight-knit, and if you want to date within or outside of the school, ultimately it's ALL UP TO YOU! This post was meant to be a light-hearted give you hope and have a laugh type if you've heard about any stigmas that surround dating on campus.
Soon (I honestly cannot promise next week because exams are coming up and busy season is starting!!) BUT I will be publishing a surprise part 3!
Thanks for reading friends!